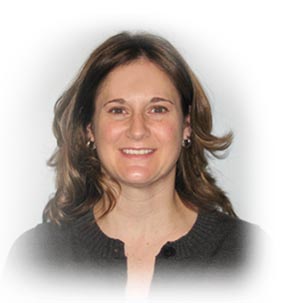 Dr. Melissa
Dr. Melissa Mullane Padgett is a graduate of Ursuline High School and a Boardman native. She received her bachelor's degree from Case Western Reserve University in Cleveland, Ohio, where she majored in Nutrition and minored in Sports Medicine. She continued her education at The Ohio State University College of Dentistry where she received her Doctor of Dental Surgery degree (DDS). Dr. Melissa then completed a one-year general practice residency at the Medical College of Ohio in Toledo, where most of her patients were children or mentally handicapped. After her residency, she moved to Columbus and practiced both in private practice as well as in public health for over 5 years before returning to Youngstown to begin her own private practice in August of 2009.
Dr. Melissa is married to David and they have three children: Katie, Lauren and Andrew. She has a passion for treating children and strives to make her patients' visits as comfortable and enjoyable as possible.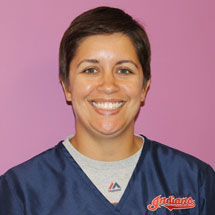 Dr. Andrea Browne
Dr. Andrea Browne is originally from Vineland, NJ. She was recruited to play softball at Brown University (yes, Ivy League!!!) in Providence, RI, where she earned an undergraduate degree in biology. She graduated from the University of Connecticut School of Dental Medicine where she earned her DMD degree. She then completed a General Practice Residency at the Saint Francis Hospital and Medical Center in Hartford, CT. Knowing she wanted to specialize in pediatric dentistry, she continued her dental training at Rainbow Babies and Children's Hospital/Case Western Reserve University in Cleveland.
Dr. Browne finds it important for children to have positive experiences while visiting the dentist and enjoys interacting with children and families while promoting good oral health practices.
She and her fiancée Aviva and their dog, Shaina, live in Cleveland Heights where she enjoys watching the Cleveland Indians, playing sports and attending live music events.
---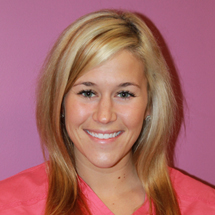 Lauren DeSantis, RDH
Lauren is a graduate of Poland Seminary High School and continued her studies at The Ohio State University where she graduated with a bachelors degree in Dental Hygiene. She has continued her studies and earned a Masters Degree in Dental Hygiene, also from OSU. She is married to her high school sweetheart, John, who is currently the principal at Brookfield High School. They reside in Poland. Lauren has been with the practice almost from the beginning and is a huge reason why patients love coming here!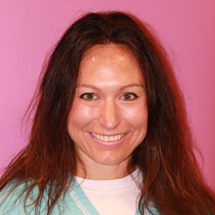 Tammy Jordan, RDH
Tammy is a graduate of Austintown Fitch High School. She has always enjoyed going to the dentist since she was a little girl which sparked her interest in the profession. After high school, she attended Choffin to get her certificate as a Certified Dental Assistant. After a few years, she decided to further her education and went to Youngstown State University and obtained a degree in Dental Hygiene, graduating in 2003. She loves working with children and is excited to make their dental experiences as joyful as she remembers when she was younger! She is an avid runner. Recently, Tammy married her long time boyfriend, Tommy, and the live in Poland.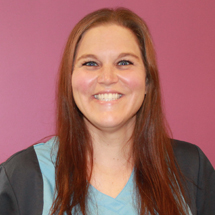 Heather Varsho, RDH
Heather is a Boardman native and a graduate of Ursuline High School. She earned a bachelors degree in Fashion Merchandising and Marketing from Kent State University and then continued her studies at Youngstown State University, earning her degree in Dental Hygiene in 2011. She currently lives in North Lima with her 2 dogs, Layla and Buckeye. Her interests include traveling, photography, tennis and reading. She also volunteers for Vision for Veterans and St. Balderick's Day, which is a charity for childhood cancer.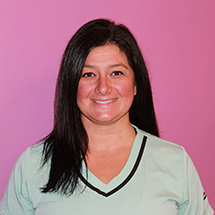 Mandy Brownlie, RDH
Mandy is a graduate of Indian Lake High School after attending Cardinal Mooney for 3 years. She earned a Bachelor of Science in Dental Hygiene degree from Youngstown State University. She is married to her husband Brian and has four children Alexis, Chandler, Camden and Dominic and they reside in New Middletown. She has always wanted to be a dental hygienist and loves the opportunity to make going to the dentist a fun and positive experience for children.
---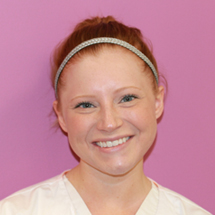 Madison, CDA
Madison grew up in Salem, Ohio and is a graduate of United Local High School. She always knew she wanted to work with people, especially children. She completed her Certified Dental Assistant training at Choffin Career Center. When she isn't working, Madison enjoys spending time with her niece and nephew.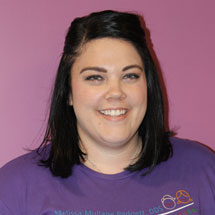 Brooke, CDA
Brooke grew up in Austintown and graduated from Austintown Fitch High School. After high school, she completed her dental assisting training at Choffin Career Center. She knew from the beginning of her assisting career that she wanted to work with kids. She worked as a dental assistant for a few years with adults and is super excited to finally be working with kids! She and her husband Jason live in Boardman with their son, Jack.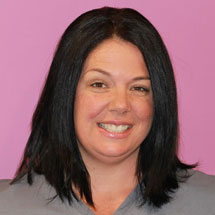 Kristin, CDA
Kristin grew up in Youngstown, Ohio and is a graduate of Chaney High School. She completed her Certified Dental Assistant training from the Choffin Career Center in 2011. She absolutely loves working in the dental field with children! Kristin is married to Mike and they have 2 daughters, Leah and Alexa. When she is not working, Kristin enjoys spending time with family and loves the outdoors.
Brittany
Brittany is a graduate of Mineral Ridge High School and completed her dental assisting program at Ross Medical Education Center in Niles. She has been with the practice for a few years now. Her interest in dental assisting first started as a dental patient with Dr. Melissa! She enjoys the littlest of our helpers and is working toward getting her certificate in coronal polishing and sealants. Brittany and her fiancé, Ben are the proud parents of Benny and baby Brookie.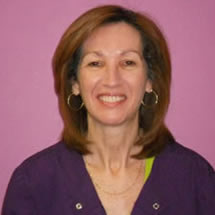 Carrie
Carrie joined the practice in January 2011. She works as a chair side dental assistant. She has over 20 years of experience in the dental field and working with children has always been her favorite. She is married to Mike and they have three adult children: Stephen, Ryan and Nicole.
---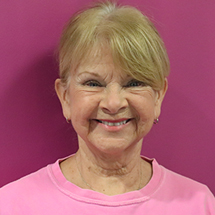 Nancy
Nancy works at the front desk and always has a smiling face to greet you when you walk in. She lives in Canfield with her husband, Mud and their daughter, Katie (who you may see in the office from time to time) and with their dog.
Katy
Katy was born and raised in Youngstown, Ohio. She is a graduate of Cardinal Mooney High School and has had quite a bit of experience in the medical and dental fields. She currently lives in Canfield with her husband Michael and their 2 children, Lexi and Liam.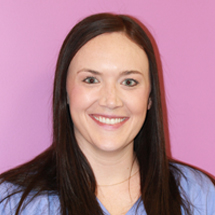 Lauren
Lauren was born in Lyndhurst, Ohio, just outside of Cleveland. She graduated from Mercyhurst College in Erie, Pennsylvania where she met her husband, Jared. After getting married, they relocated to the Youngstown area. Lauren brings medical office experience with her to the business part of our practice and also helps out clinically when needed. She resides in Columbiana and she and Jared have two small boys, Charlie and Jack. Lauren is very happy to be working in the dental field because she enjoys helping people...especially children!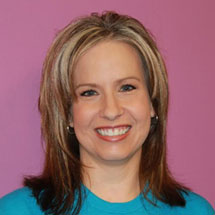 Lisa
Lisa is from Lordstown and is a graduate of Kent State University. She will be one of the smiling faces you see when you first walk in to our office. She currently lives in Canfield with her husband Jeff and her sons, Nick and Sam. In her free time, she enjoys reading, painting and landscaping.